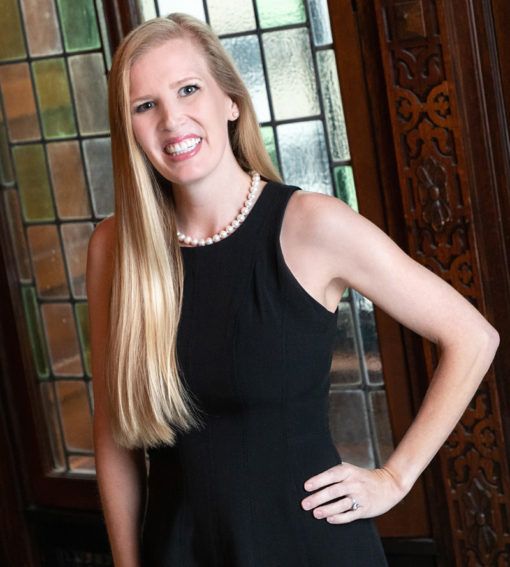 Meet Dr. Tesa Jolly, D.D.S.
I am a state-of-the-art hometown dentist in a small southern town. I continually invest in new technology and professional development so that my community has access to all the important new features in dentistry. My office prides itself in traditional, hometown values and hospitality.
My name is Dr. Tesa Jolly and I've been practicing dentistry since 2008 .
Since 11th grade, I knew I wanted to be a dentist. I attribute it to my love of science, my interest in public health and all the orthodontics I experienced growing up. My childhood dentist cared for me when I knocked a tooth loose on my first bicycle ride. He also mentored me as an undergraduate and young dental student.
As soon as I left my small, rural hometown, I knew I wanted to return someday. After dental school, I married and had a child. My plan was to practice part time with a local dentist who was nearing retirement. Within 6 months, that dentist died unexpectedly and I became a practice owner. For navigating this monumental change in responsibility with success, I was featured on cover story on The New Dentist Magazine!
I soon noticed that my office was filled with caring women, who loved their community and their work. I'd had volunteer at a nonprofit dental clinic called the Church Health Center in Memphis and found that I truly had a heart for mission work. We began immediately to plan a Christmas gift to the people of our town called Free Dental Day. Concurrent with this first Free Dental Day was a growing awareness of the dental needs in the Amish community nearby. I developed a passion for educational efforts in the community.
The first Free Dental Day, in 2008 served 100 people. As awareness grew, more volunteers donated time and more medical services were offered. We have seen as many as 500 patients in a day and had the help of over 200 volunteers. Area churches, the local hospital and civic organizations have helped along the way so that the effort feels like a community sponsored health care day. In the over 10 years that I've been doing Free Dental Day we are seeing a trend of patients returning year after year for routine dental care.
I've served 6 years on the Board of Trustees of the local hospital, Southern Regional Tennessee Health Systems, Pulaski. I am also vice chair for the local Board of Health for Giles County TN and have served on the board since 2010. This involvement has raised awareness of dental care in our community.
In 11th grade, I also knew I wanted to do mission work. An organization called Hope Smiles encouraged me to travel to China to provide dental care to workers in orphanages, who seldom have any access to health care. I've visited China three times now, and have adopted two children from orphanages. I have five wonderful children, two with special needs. Somehow, I knew in high school that travelling for mission work would be important to my future. Without it, I wouldn't have met two of my sons!
Working on the dental challenges of the rural Chinese people and the Amish has provided me with interesting and atypical clinical experiences. It's heightened my empathy and awareness of many puzzling dental problems. It aids in my intentions to be a life-long learner, always improving my expertise.
I wanted to find a professional organization 'home' so that I could continue to develop educationally. I have found that with the like minded dentists and exceptional continuing education programs of American Academy of Cosmetic Dentistry. There I am able to learn and to contribute. Additionally, I network in the Tennessee Dental Association and have held offices regionally and in the state. I'm also on the faculty of the University of Tennessee College of Dentistry. My network of top dental professionals in the region and nationally are both inspiration and edification. I am improved as a dentist and as a person because of these professional relationships. From the AACD I received the prestigious Evy award twice! Once as a Rising Star and most recently for Humanitarian work.)
I loved school since Kindergarten. My children attend the schools I attended as a child. I am committed to the betterment of dental hygiene awareness, to the education of young women who want to pursue professional careers and to personal relationships with youth. I volunteer regularly in the schools, and had led a Girl Scout group since the group was in Kindergarten. Scouting's top honor, The Gold Award, is on our horizon for the coming years.
My parents, my husband (who was a high school sweetheart), my sister, my friends, my children, the dental office staff, my community, my church, my 'Mommy' dental group on social media, my professional associations: local, regional and national, make me who I am. I am but one part of a vital and significant village. They ground me, guide me, humble me, support me and provide an opportunity for me to contribute…. to give back. They inspire me to do my best and to do more.